中文普通话客户经理(提供工签) - Mandarin Chinese Spkg Customer Account Manager (with sponsorship)
c£20k
Permanent
Central London
Ref: 19852
请关注我们的微信公众号: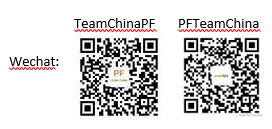 Your New Job Title: Mandarin Chinese Spkg Customer Account Manager (with sponsorship)
岗位名称:中文普通话客户经理(提供工签)
The Skills You'll Need: Mandarin native level, English fluent, finance background would be a bonus
岗位要求:中文普通话母语水平,英文流利,金融背景为佳
Your New Salary: c£20k
岗位薪资:£20k
Location: Central London
工作地点:伦敦
Who You'll Be Working for: A boutique finance advisory firm
What You'll be Doing Each Day:
Proactively engaging with customers
Ability to assist customers with common queries regarding their mortgage, investment, pension and protection plan application (training can be provided)
Fulfil customer service enquiries using product knowledge – escalate sale to relevant person where necessary
Liaising with all parties involved in application process, help move the application smoothly towards completion
Strictly follow our procedures to complete required operations within time scales;
Maintain office to company standard – Follow Clear desk policy, keep office tidy, clean and well replenished.
Complete all tasks assigned in a timely manner and always try your best to achieve excellency.
The Skills You'll Need to Succeed:
Retail experience within an mortgage broker or financial advisor firm or a bank is preferred
Customer service focused, with strong communication skills
Self-motivated, strong leadership skills and sales and target driven
Highly-organised with a professional manner
Good computer skills and knowledge of office Word, PowerPoint and Excel
Bachelor degree or above. Preferably related to Banking and Finance sector.
Multi-tasking and capable of managing and prioritise tasks and complete them by deadline.
Fluent Mandarin, Cantonese language speaking is a plus.
Job status: permanent
Start date: ASAP
Working hours: 9 to 5:30
Please follow us on Linkedin: https://www.linkedin.com/company/people-first-team-china
We would be grateful if you could send your CV as a Word document. If your application is successful, you will be contacted within 7 days. We regret that due to the high volume of applications we receive we cannot provide feedback on individual CVs. Please note that we can only consider candidates who are eligible to work in the UK and are able to provide relevant supporting documentation.
People First (Recruitment) Limited acts as an employment agency for permanent and fixed term contract recruitment and as an employment business for the supply of temporary workers. Please note that by applying for this job you accept our Terms of Use and Privacy Policy which can be found on our website.