Swedish speaking Financial Consolidation Accountant (Sweden)
kr600k-700k (£50-58k equivalent) depending on experience
Permanent
Outside UK
Ref: 19844
请关注我们的微信公众号: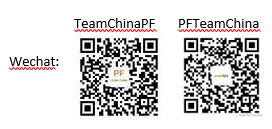 Your New Job Title: Swedish speaking Financial Consolidation Accountant (Sweden)
Your New Salary: kr600k-700k (£50-58k equivalent) depending on experience
Job status: Permanent
Location: Stockholm, Sweden
Who You'll be Working for:
Our client, an international renewable energy company is looking for a Financial Consolidation Accountant in their office in Stockholm, Sweden.
Reporting to the head of finance department. The role is based in Stockholm with regular communication with HQ and the O&M team in Europe.
What You'll be Doing Each Day:
Prepare the accounting journals and manage the consolidation of the holding company and SPV in accordance with IFRS
Group reporting such as monthly JiuQi report for each company
Organize statutory audit of the holding company in a timely manner
Perform budgeting, forecasting, and analysis that supports major corporate decisions of the CFO, CEO, and the Board of Directors
Evaluate current assets and investments by looking at return on investment (ROI) and maximizing the effectiveness of cash flow e.g. other possible investments
Gauge financial health by using key financial ratios such as the debt to equity ratio, current ratio, and interest coverage ratio
Prepare internal reports to support sound management decision
Create, update, and maintain financial models and forecasts as basis for future operations
Perform variance analysis to explain differences in performance and propose improvements
Review accounting data provided by the supplier
Conduct covenant testing and impairment testing
Conduct monthly bank reconciliation and inventory control
Undertake any other tasks as required by management
The Skills You'll Need to Succeed:
Bachelor / Licence of Accounting or higher related qualification
Minimum five years of accounting management experience, preferably from big 4
Experience in multi-country tax planning
Strong teamwork and ability to work under pressure
Excellent organisational skills, able to handle multiple priorities and meet tight deadlines
Fluency in English and Swedish.
MS Office
Desirable Skills:
Working experience in Sweden would be ideal
Related experience in energy industry, or exposure to project finance corporate structures
Chinese language skills as an advantage
Please follow us on Linkedin: https://www.linkedin.com/company/people-first-team-china
We would be grateful if you could send your CV as a Word document. If your application is successful, you will be contacted within 7 days. We regret that due to the high volume of applications we receive we cannot provide feedback on individual CVs. Please note that we can only consider candidates who are eligible to work in the UK and are able to provide relevant supporting documentation.
People First (Recruitment) Limited acts as an employment agency for permanent and fixed term contract recruitment and as an employment business for the supply of temporary workers. Please note that by applying for this job you accept our Terms of Use and Privacy Policy which can be found on our website.