中文普通话业务助理(保险行业) - Mandarin Chinese speaking Business Assistant (Insurance)
up to £26k depending on experience + benefits
Permanent
Central London
Ref: 19843
请关注我们的微信公众号: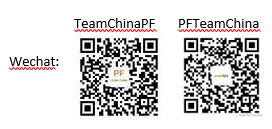 Your New Job Title: Mandarin Chinese speaking Business Assistant (Insurance)

岗位名称:中文普通话业务助理(保险行业)
Your New Salary: up to £26k depending on experience + benefits
岗位薪资:可达£26k (取决于经验)+ 福利
Job status: 1 year contract with opportunity to go permanent
岗位类型:1年合同(有机会转永久)
Location: Central London
工作地点:伦敦
What You'll be Doing Each Day:
Help the management team in the field of:
Marketing company's products to Chinese cop clients, including making PPT, preparing word documents, arranging seminars, etc.
Administration work in the office.
General office works.
The Skills You'll Need to Succeed:
Fluent Mandarin Chinese and English in both writing and speaking
University graduate/post graduate OR working experience in Insurance / Finance sector
Office admin experience is preferred; good IT skills as an advantage
Ability of quick learning
Ability to work independently
Please follow us on Linkedin: https://www.linkedin.com/company/people-first-team-china
We would be grateful if you could send your CV as a Word document. If your application is successful, you will be contacted within 7 days. We regret that due to the high volume of applications we receive we cannot provide feedback on individual CVs. Please note that we can only consider candidates who are eligible to work in the UK and are able to provide relevant supporting documentation.
People First (Recruitment) Limited acts as an employment agency for permanent and fixed term contract recruitment and as an employment business for the supply of temporary workers. Please note that by applying for this job you accept our Terms of Use and Privacy Policy which can be found on our website.