中文普通话房地产顾问助理 - Mandarin Chinese Speaking Property Advisor Assistant
up to £30k depending on experience
Permanent
Central London
Ref: 19836
请关注我们的微信公众号: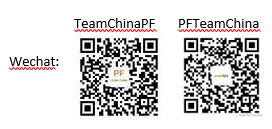 Your New Job Title: Mandarin Chinese Speaking Property Advisor Assistant
岗位名称:中文普通话房地产顾问助理
The Skills You'll Need: Fluent in Mandarin, proven experience in a UK property business, specifically with good working knowledge of the Chinese market
岗位要求:中文流利,有英国房地产行业经验,尤其是针对中国市场
Your New Salary: up to £30k depending on experience
岗位薪资:可达£30k(取决于经验)
Location: Central London
工作地点:伦敦
What You'll be Doing Each Day:
Assist with organizing oversee open houses
Assist with marketing and sales
Assist with property viewings
Assist with preparation and proofread real estate documents, and liaise with lawyers
Support Property Advisory desk with managing client relationships
Diary management
Able to travel
The Skills You'll Need to Succeed:
Fluent Mandarin speaker
Highly diligent and competent
Experience of Property legislation
Knowledge of property completion
Self-motivated, organised and able to work under pressure with a willingness and aptitude to learn
Good communication skills
Team player
Company fit flexibility
Organisational skills: prioritisation and multi-tasking
Able to travel oversees
Good IT skills
Job status: Full time, permanent
Start date: ASAP
Please follow us on Linkedin: https://www.linkedin.com/company/people-first-team-china
We would be grateful if you could send your CV as a Word document. If your application is successful, you will be contacted within 7 days. We regret that due to the high volume of applications we receive we cannot provide feedback on individual CVs. Please note that we can only consider candidates who are eligible to work in the UK and are able to provide relevant supporting documentation.
People First (Recruitment) Limited acts as an employment agency for permanent and fixed term contract recruitment and as an employment business for the supply of temporary workers. Please note that by applying for this job you accept our Terms of Use and Privacy Policy which can be found on our website.