中文普通话人力资源经理(Shared Services Center) / Mandarin Chinese speaking HRSSC Manager
to £80,000 + benefits
Permanent
Central London
Ref: 19750
请关注我们的微信公众号: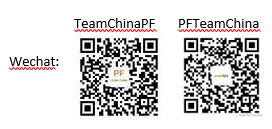 Your New Job Title: Mandarin Chinese speaking HRSSC Manager
岗位名称:中文普通话人力资源经理(Shared Services Center)
The Skills You'll Need: Fluent Mandarin, a Bachelor degree and several years of relevant HR operations experience, ideally payroll & vendor management related
岗位要求: 中文流利, 本科及以上学历,相关人力资源运营经验,有薪资及供应商管理相关经验为佳
Your New Salary: to £80,000 + benefits
岗位薪资:可达£80,000 +福利
Location: London
工作地点:伦敦
What You'll be Doing Each Day:
Continuously drive improvements in vendor management duties including but not limited to payroll & benefit, immigration and BPO providers. Make sure high standard of data accuracy and compliance can be achieved.
Build/manage day-to-day HR operations/transactional services and ensure the service is delivered with high quality and efficiency, including various staffing activities such as new hire induction, probation, transfer, exit, termination, etc.
Provide support to maintain HR policy, procedure and programs;
Act as contact person for employees on a wide range of questions related to HR policies,
procedures and benefits.
Play critical role in liaising with business management, Corporate C&B, stakeholders, process
owners and HRBP;
Partner with HRBP in actively identifying improvements according to LEAN ways of working and participates in LEAN process improvement activities
The Skills You'll Need to Succeed:
Bachelor degree.
HR operations experience in a global company, payroll & benefit vendor management experience is preferred;
High capability of working independently and can work in a fast-pace and high-pressure environment;
Excellent verbal and written communication skill in both English and Mandarin;
Strong capability of problem solving;
Good team management skills;
Quick learner with a positive and pragmatic attitude as well as an excellent sense of priority;
Strong Vendor Management skills;
Customer focused with good organizational sensitivity, collaborative and change agile;
Job status: Permanent
Start date: ASAP
Working hours: 9-5.30 with flexibility when necessary.
Please follow us on Linkedin: https://www.linkedin.com/company/people-first-team-china
We would be grateful if you could send your CV as a Word document. If your application is successful, you will be contacted within 7 days. We regret that due to the high volume of applications we receive we cannot provide feedback on individual CVs. Please note that we can only consider candidates who are eligible to work in the UK and are able to provide relevant supporting documentation.
People First (Recruitment) Limited acts as an employment agency for permanent and fixed term contract recruitment and as an employment business for the supply of temporary workers. Please note that by applying for this job you accept our Terms of Use and Privacy Policy which can be found on our website.