中文普通话银行前台 / Mandarin Chinese Speaking Banking Receptionist and Administrator
£19k to £25k
Permanent
Central London
Ref: 19749
请关注我们的微信公众号: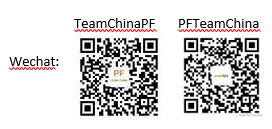 Your New Job Title: Mandarin Chinese Speaking Banking Receptionist and Administrator
岗位名称:中文普通话银行前台
The Skills You'll Need:
Mandarin to native level, English fluent, Receptionist or Admin experience
岗位要求:中文普通话母语水平,英文流利,有前台或行政经验
Your New Salary: £19k to £25k
岗位薪资:£19k 到 £25k
Location: Central London
工作地点:伦敦
About the job:
To provide outstanding customer service as the first point of contact
To provide administration support to the office
To assist office management
Who You'll Be Working for: an international bank
What You'll be Doing Each Day:
Meeting, greeting visitors and offering beverage
Screening and directing incoming telephone calls promptly and professionally
Managing incoming and outgoing mailing and deliveries
Managing meeting rooms and ensuring they are presentable at all times
Office supply purchasing, inventory checking and budget monitoring
Liaising with third parties in respect of office maintenance and arranging for any repairs if necessary
Representing the Bank on the tenant meetings and feedback to the management team
Booking hotels and flight tickets for business trips
Processing payments for office administration
Assisting with itineraries for Head Office's delegation or Customer group
Assisting HR with various matters such as organising training, events, etc, and arranging refreshments/catering
Ad-hoc tasks as required by line manager
The Skills You'll Need to Succeed:
Education to Degree level
Mandarin speaking preferred
Customer service oriented
Have excellent written and verbal communication skills in English
Have strong organisational and time management skills
High level of attention to detail
Professional attitude and ability to liaise with all levels of employees and clients.
Proficiency with MS Word, Excel and Outlook
Job status: permanent
Start date: ASAP
Working hours: 9 to 5
Please follow us on Linkedin: https://www.linkedin.com/company/people-first-team-china
We would be grateful if you could send your CV as a Word document. If your application is successful, you will be contacted within 7 days. We regret that due to the high volume of applications we receive we cannot provide feedback on individual CVs. Please note that we can only consider candidates who are eligible to work in the UK and are able to provide relevant supporting documentation.
People First (Recruitment) Limited acts as an employment agency for permanent and fixed term contract recruitment and as an employment business for the supply of temporary workers. Please note that by applying for this job you accept our Terms of Use and Privacy Policy which can be found on our website.