中文普通话贷款顾问助理 - Mandarin Chinese speaking Assistant Mortgage Advisor
up to £30k depending on experience
Permanent
Central London
Ref: 19837
请关注我们的微信公众号: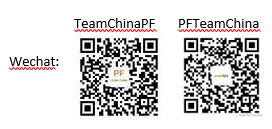 Your New Job Title: Mandarin Chinese speaking Assistant Mortgage Advisor
岗位名称:中文普通话贷款顾问助理
The Skills You'll Need: Fluent in Mandarin, working experience in banking, preferably on a mortgage desk. Understanding how to do background checks and is good at translation.
岗位要求:中文流利,有银行工作经验,有按揭贷款工作经验为佳,了解如何做背景调查,较强翻译能力。
Your New Salary: up to £30k depending on experience
岗位薪资:可达£30k (取决于经验)
Location: Central London
工作地点:伦敦
What You'll be Doing Each Day:
Support Head of China desk with all administrative duties, including translation of legal documents
Liaising with clients and various third parties during the onboarding of investment clients and clients' mortgage application process
Assist with reports and preparing presentations
Receiving and dealing with telephone calls professionally, re-directing or taking messages.
Sorting, distributing and responding or drafting responses to incoming mail/email in a timely and efficient manner.
Organising and maintaining effective filing systems.
Translation Mandarin-English and English-Mandarin.
Any other duties as may reasonably be required, consistent with the grade of the post.
Treat customers fairly and act in their best interests at each stage by meeting the unique needs of each customer offering a transparent, efficient and professional service.
The Skills You'll Need to Succeed:
Experience in an administrative / office management function within a bank / mortgage desk
CeMAP qualification (if does not hold qualification, we ask that it be taken within a year)
Good working knowledge of Microsoft Office suite (Word, Excel and PowerPoint)
Good organisation skills, ability to prioritise work with no/little supervision
Maintain high level of confidentiality due to amount of sensitive information available in this position
Good communication skills
Company fit: flexibility
Keenness to achieve results within the team and for individual clients
Mandarin speaker, able to translate documents
Job status: Full time, permanent
Start date: ASAP
Please follow us on Linkedin: https://www.linkedin.com/company/people-first-team-china
We would be grateful if you could send your CV as a Word document. If your application is successful, you will be contacted within 7 days. We regret that due to the high volume of applications we receive we cannot provide feedback on individual CVs. Please note that we can only consider candidates who are eligible to work in the UK and are able to provide relevant supporting documentation.
People First (Recruitment) Limited acts as an employment agency for permanent and fixed term contract recruitment and as an employment business for the supply of temporary workers. Please note that by applying for this job you accept our Terms of Use and Privacy Policy which can be found on our website.