中文普通话法律顾问 - Mandarin Chinese speaking Legal Counsel - Europe Employment
Highly competitive depending on experience, plus benefits
Permanent
Central London
Ref: 19816
请关注我们的微信公众号: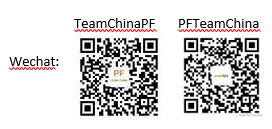 Your New Job Title: Mandarin Chinese speaking Legal Counsel - Europe Employment
岗位名称:中文普通话法律顾问
The Skills You'll Need: Fluent Mandarin and English. Qualified in the UK or another EU key jurisdiction with strong experience in employment law.
岗位要求:中英文流利,具备在英国或其他欧盟主要司法区法律顾问资质,并具有丰富的就业法经验
Your New Salary: Highly competitive depending on experience, plus benefits
岗位薪资:高薪面议(取决于经验)
Location: London
工作地点:伦敦
What You'll be Doing Each Day:
Provide day-to-day legal advice and counseling on various employment and HR compliance issues in UK, France, Germany, Italy, Spain, Benelux and other new countries in Europe, including recruiting and hiring, employee management, termination, works council setup and management, compensation and benefits, working hours, leaves, internal HR operation and process, etc.
Review, revise and update a variety of employment-related agreements and HR policies in the region, and provide guidance to HR and business teams on implementation.
Collaborate with other members of the International HR Legal Team on regional and global HR-related data privacy projects.
Collaborate with international litigation team on pre-litigation contentious matters relating to employees in the region.
Collaborate with investment legal team on regional employment issues in M&A's.
Provide training to internal stakeholders on regional and global employment issues.
The Skills You'll Need to Succeed:
Qualified in the UK or another EU key jurisdiction.
Strong experience practicing employment law at a large law firm in Europe and/or providing Europe regional HR legal support in an in-house legal department. Any experience managing regional employment issues would be a strong plus. Previous in-house experience preferred, but not mandatory.
Prior litigation experience preferred, but not mandatory.
Fluent in oral and written English in a legal setting. Mandarin Chinese proficiency would be a strong plus due to business needs to communicate with stakeholders in headquarters in China.
Strong ability to leverage and manage outside counsel for providing regional support.
Strong analytical and problem-solving skills; exceptional business judgment, with the ability to think strategically and provide practical advice to HR and business teams.
Excellent written, oral and interpersonal skills and ability to interface with, and gain respect of, stakeholders at all levels.
Ability to work independently and to multi-task in a fast-paced and dynamic work environment.
Open to international travel, including to China and other countries in Western Europe.
Job status: Permanent
Start date: ASAP
Please follow us on Linkedin: https://www.linkedin.com/company/people-first-team-china
We would be grateful if you could send your CV as a Word document. If your application is successful, you will be contacted within 7 days. We regret that due to the high volume of applications we receive we cannot provide feedback on individual CVs. Please note that we can only consider candidates who are eligible to work in the UK and are able to provide relevant supporting documentation.
People First (Recruitment) Limited acts as an employment agency for permanent and fixed term contract recruitment and as an employment business for the supply of temporary workers. Please note that by applying for this job you accept our Terms of Use and Privacy Policy which can be found on our website.