中文普通话行政助理(银行业)/ Mandarin Chinese speaking Administration Assistant (Banking)
£25-35k depending on experience + banking benefits
Permanent
Central London
Ref: 19584
请关注我们的微信公众号: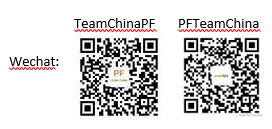 Your New Job Title: Mandarin Chinese speaking Administration Assistant (Banking)
岗位名称:中文普通话行政助理(银行业)
The Skills You'll Need: Fluent Mandarin and English, plus Administration experience
岗位要求:中英文流利,有行政经验
Your New Salary: £25-35k depending on experience + banking benefits
岗位薪资:£25-35k(取决于经验)+ 福利
Location: Central London
工作地点:伦敦
Job status: Permanent
岗位类型:永久
What You'll be Doing Each Day:
PA support to General Manager & Deputy General Managers; providing secretarial assistance to Senior Management as and when required;
Manage and maintain the diaries of senior management, booking in appointments, daily meetings and ad-hoc engagements;
Translation of documentation as appropriate;
Public relations liaison, TheCityUK, City of London Corporation, AFB, CBBC, LCCT, Media, etc;
Assist with projects and research in both English and Mandarin;
Assist with Head Office related coordination and official document circulation;
Producing confidential correspondence and reports in both English and Mandarin;
File Management, Head Office file management, central file management, meeting minutes. Keeping all data, files and contracts of the Department.
Assistance to delegation reception, and arranging permits , accommodation and other miscellaneous for expatriates;
Assistance to other Administrative related management including, F&S system control, fixed assets register, Health & Safety and office spare keys etc;
Provide assistant to Receptionist, HR where necessary.
Other general administrative duties and Undertake other Admin tasks assigned by Senior Management and Legal Advisor (China).
The Skills You'll Need to Succeed:
Fluent English and Mandarin in spoken and written
Excellent communication skills and translation skills
Good translation skills is preferred
Administration / Team support working experience is preferred
Ability to work under pressure to deadlines and occasionally work overtime
Experience in the banking industry is desirable
Please follow us on Linkedin: https://www.linkedin.com/company/people-first-team-china
We would be grateful if you could send your CV as a Word document. If your application is successful, you will be contacted within 7 days. We regret that due to the high volume of applications we receive we cannot provide feedback on individual CVs. Please note that we can only consider candidates who are eligible to work in the UK and are able to provide relevant supporting documentation.
People First (Recruitment) Limited acts as an employment agency for permanent and fixed term contract recruitment and as an employment business for the supply of temporary workers. Please note that by applying for this job you accept our Terms of Use and Privacy Policy which can be found on our website.