中文普通话行政助理 / Mandarin Chinese speaking Admin/HR Assistant
up to£30k + benefits and bonus (Depending on experience)
Contract
Central London
Ref: 19488
请关注我们的微信公众号: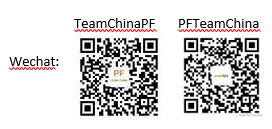 Your New Job Title: Mandarin Chinese speaking Admin/HR Assistant
岗位名称:中文普通话行政助理
The Skills You'll Need: Fluent spoken and written Mandarin and English, Good administration working experience and Microsoft Office computer skills.
岗位要求:流利的中英文口语和书写能力,行政工作经验及office办公技能。
Your New Salary: up to £30k + benefits and bonus (Depending on experience)
岗位薪资:可达£30k(取决于经验)+福利+奖金
Location: Central London
工作地点:伦敦
Reporting To: Head of HR & Administration
Who You'll Be Working for:
Our client is a well-established and fast expanding bank.
What You'll be Doing Each Day:
Recruitment, New joiner & leaver, Invoice and Benefits
Prepare monthly KRI data and Liaison with Risk department to arrange relevant update
Acting as secretary on general administration matters to the Department
Assist preparation and expense claims and other duties
Co-ordinate travel itineraries
Liaison point for communication
Research and report writing to Head Office
Ad Hoc translation services
Liaison with UK based Chinese focus groups such as Chinese Banker's Association and other related groups
Provide support to overseas delegations to UK for all divisions and business lines
Giving advice to visitors on local amenities within London
Managing international/expatriate assignments and relocations
Acting as a contact and executing administration to ensure timely delivery on operational matters
Assist senior expatriates with their registrations and relocation
Assist training project
Other ad hoc projects assigned by manager
The Skills You'll Need to Succeed:
Degree level education or equivalent with a relevant language specialism is desirable
Experience in the financial services sector and understanding at basic level of banking
Experience as a team secretary to senior management in a corporate and diversified environment
A proven track record as a Secretary to formal committee meetings is desirable.
Experience in coordinating and managing complex international delegations.
Process oriented with a keen attention to detail and a commitment to control.
Strong and flexible team player with good oral and written communication skills.
Concern for accuracy and ability to meet tight deadlines.
Ability to cope with multiple priorities and changing environment.
Job status: 12 month contract (maternity cover)
Start date: ASAP
Please follow us on Linkedin: https://www.linkedin.com/company/people-first-team-china
We would be grateful if you could send your CV as a Word document. If your application is successful, you will be contacted within 7 days. We regret that due to the high volume of applications we receive we cannot provide feedback on individual CVs. Please note that we can only consider candidates who are eligible to work in the UK and are able to provide relevant supporting documentation.
People First (Recruitment) Limited acts as an employment agency for permanent and fixed term contract recruitment and as an employment business for the supply of temporary workers. Please note that by applying for this job you accept our Terms of Use and Privacy Policy which can be found on our website.